To buy a house, you will need cash for a down payment — but how much?
If you read investment magazines and financial blogs, you've probably seen many references to the standard 20 percent down payment to buy a house. The good news is that not all loan programs require that much of a cash contribution from the buyer.
In fact, according to Zillow, only 45 percent of home buyers put this much money down, and many did so because they chose to.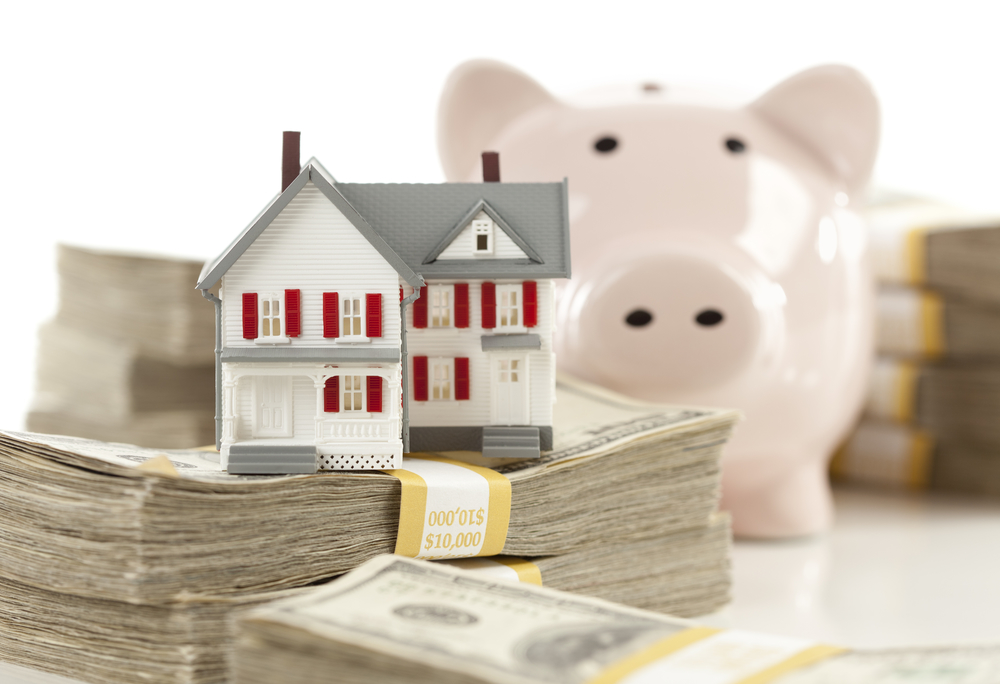 The amount of your down payment will depend on what type of home loan program you select for your purchase.
What Is a Down Payment?
This term refers to the portion of your home's purchase price that you must contribute to the transaction. In other words, most home loans will only cover a percentage of the purchase price. The rest is up to you.
Although you won't have to bring your cash in until close of escrow, you must prove to your mortgage lender that you have the funds available before you can get your loan approval.
How Much Will You Have to Put Down on a House?
If you choose to use an FHA loan to buy a house, you need to put 3.5 percent down. Some Fannie Mae loans only require 3 percent.
Value Penguin, a consumer finance information source, reports that first-time home buyers made average down payments of 6 percent. Repeat buyers bring an average of 13 percent to close.
Where Does Your Down Payment Have to Come From?
Ideally, your portion of the purchase price will come from your bank account, thanks to your dedicated and thrifty savings practices. But if you haven't been able to sock away that much cash, you have some other alternatives to consider.
Most loan programs will allow you to borrow from your 401(k) or sell stocks or other investments. You may also be able to have the funds gifted to you from an immediate family member. The lender will draw the line, however, if those funds are a loan.
What if You Don't Have Enough for a Down Payment?
If none of these options is viable, don't despair. Intercap Lending offers some other alternatives that can help make homeownership a reality for you.
We are an approved, participating lender in programs that can finance your down payment and closing costs. We also have access to a variety of grants and deferred loans that are designed for this purpose. Or if you qualify, both the VA and the FDA have 100 percent (zero down) loan programs.
Intercap Lending is based in Orem, but we assist clients in the Salt Lake City area and throughout northern Utah as well. We offer no-cost, no-obligation consultations to help potential home buyers figure out a way to achieve their goals. Contact us today to learn more about our home loan programs and we can help you with a low-down-payment mortgage.