Renovation loans, sometimes called home improvement loans, allow you to purchase a home that needs some work, or to refinance and remodel your current home.
The best type of renovation or rehab loan for you depends on your goals, your qualifications and the value of the property once the work is complete. Intercap Lending offers a variety of programs for borrowers who wish to improve the value of their home with renovation or rehab.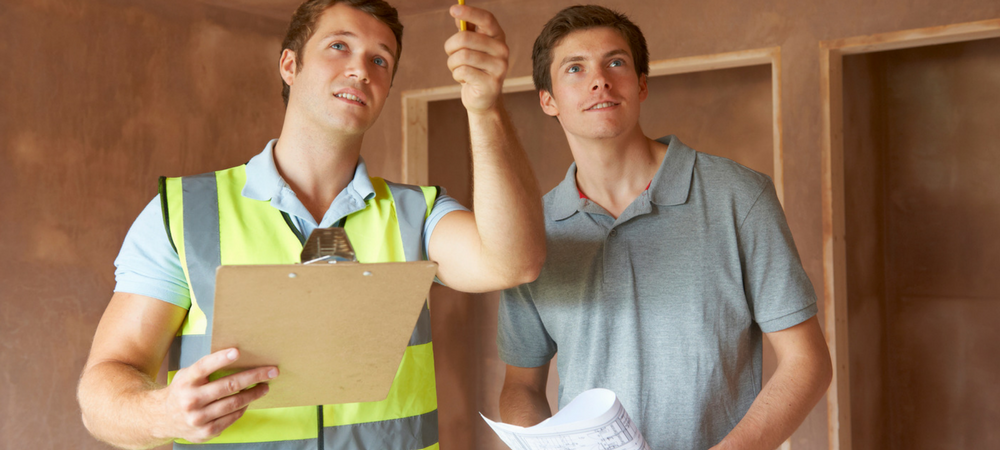 The Benefits of Utah Renovation Loans
Borrowers love renovation loans because they can purchase a home that needs work and finance the cost of the improvements. This allows Utah families to save a little money on their home's purchase and build equity quickly. These programs also provide assistance to homeowners who have experienced weather- or catastrophe-related damage to their homes, who cannot afford to make the repairs out-of-pocket.
In many cases, mortgage lenders will not fund a loan if a house has certain problems, such as roof leaks or plumbing problems. This is especially true for government-backed programs, such as FHA loans. So if the seller is unwilling or unable to pay for the repairs, the buyer has to walk away from the purchase.
With a renovation loan, the lender agrees to allow the work to be done after close of escrow.
FHA 203(k) Renovation Loans
This program, backed by the FHA, allows borrowers to increase the amount of their mortgage for the purpose of making repairs to the home. The FHA 203(k) limited renovation loan allows you to add up to $35,000. The total amount you can borrow is based on the anticipated value of the home after the work is complete.
This money can be used for almost any type of improvement, like remodeling a bathroom, putting on a new roof or replacing the electrical system. It cannot, however, be used to add amenities to the home, such as a swimming pool.
For more extensive renovations, you may wish to consider the standard 203(k) rehabilitation program. This program convers rehab work that ranges in value from $5,000 to the FHA maximum for your area. Using this program, you could even tear the existing structure down to the foundation and rebuild it.
You may also be able to add up to six months of mortgage payments into the loan to help you service the loan while the work is still going on.
Second Mortgage Renovation Loans
Some borrowers may also have the option of financing renovations with a second mortgage, taken either at the time of purchase or after you already own your home.
Some options include a home equity line of credit (HELOC), other lines of credit, standard second mortgage loans and loans designed specifically for renovating your home.
In Utah, the Utah Housing Corporation (UHC) offers four unique loan programs that can be used for repairs, including for weather-related damage. These programs require that you take an FHA, VA or Fannie Mae-guaranteed conventional loan for your first mortgage.
Depending on the appraised value of the home after the renovations are complete, you may also be able to include closing costs and your down payment in your UHC renovation loan.
Choosing a Renovation or Rehab Loan in Orem, Utah
The FHA 203(k) program offers many advantages for borrowers, including a low down payment requirement and low interest rates. In many cases, the requirements for qualifying are less intense as well.
The UHC program and other types of second mortgage renovation loans also offer a number of advantages, depending the borrower's qualifications and the property they want to purchase.
In Orem, Utah, Intercap Lending can assist you in determining which type of home loan is best suited to your needs. Contact us today to learn more about how a rehab or renovation loan can help you.