For first-time homebuyers, loans and mortgage-related issues can be daunting and confusing, to say the least.
In fact, buyers often put off buying their first home simply because they struggle to find straightforward information and answers to questions they don't know how to ask. This will likely be the largest financial decision of your life — at least thus far — and it deserves serious consideration to ensure you make the right choices for you and your family.
In Orem, Intercap Lending specializes in helping new buyers overcome these hurdles and getting them into their first home as easily and quickly as possible. And that's why our first-time homebuyer loan programs are designed to meet a wide variety of needs.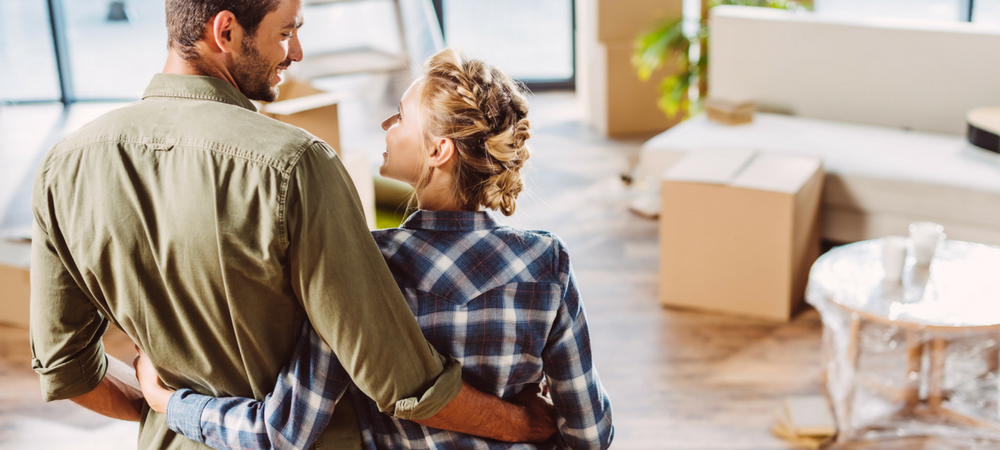 Meeting the Needs of First-Time Homebuyers
The first thing most novice real estate buyers need is information. Our experienced mortgage brokers understand how confusing buying a home can be, and they take the time to answer questions and explain the process in plain language that you don't have to be a mortgage veteran to understand.
We start by sitting down with you to explore your goals. We take the time to learn what you're looking for and when you would like to get it. Then, considering your unique financial situation, we identify potential mortgage programs that fit your needs.
We want you to succeed in your dream of home ownership, and we are committed to working with you to help it become a reality.
First-Time Homebuyer Loan Programs
We have a variety of programs that can work for first-time buyers, and some are designed specifically for that purpose.
We work with a variety of local, statewide and federal programs developed to get first-time buyers into the house of their dreams. For example, the city of Provo sponsors a new buyer program that includes down payment assistance. Community Development Corporation of Utah (CDCU) offers a program known as the HomeFit™ Mortgage, which can potentially cover both your down payment and closing costs.
Many federally sponsored programs are ideal for new buyers as well. Most include an invaluable homeownership education class, presented by the Department of Housing and Urban Development (HUD). This course helps you prepare to succeed as a homeowner, ensuring that you understand how to build equity and avoid some of the pitfalls for property owners.
Getting Started with First-Time Homebuyers' Loans in Orem, Utah
Even if you believe you are a year or more away from making your move to home ownership, come in and talk to us now, so we can help you plan for your purchase. We can go through the requirements with you and explain what type of credit score you need, how much cash you need to close and concepts such as debt-to-income ratios.
If you're ready to get going now, even better. We can prequalify you so you know exactly how much you can spend — and afford — when you start house hunting. We are based in Orem, Utah, but we serve clients throughout northern Utah. Contact Intercap Lending today to learn more about our first-time homebuyer loan programs.